Septic Service & Disposal Company in Peterborough, Ontario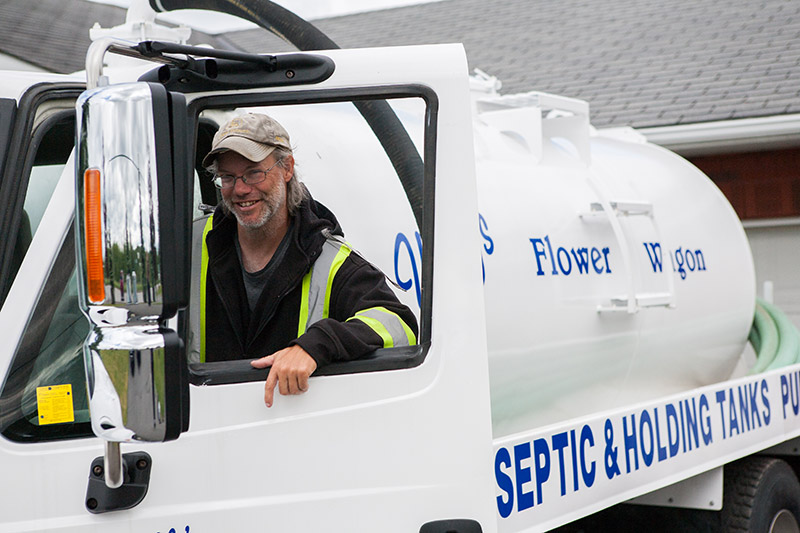 Wally's Flower Wagon is an MOE certified septic service & disposal company that serves residential, cottage, and commercial clients across the Peterborough area. Our highly experienced staff will ensure you get the most out of your septic tank or holding tank.
We are dedicated to helping home/cottage owners and commercial businesses keep their septic systems in good working order with professional inspections and pump outs. After each service we provide our clients with information on how to properly maintain and prolong the life of their septic system. A well maintained and trouble-free septic system should last 25 years or more!
Septic Pumping for Residential, Cottage, and Commercial
 We can accommodate both large scale industrial pumping & disposal jobs, and smaller residential septic system pump outs. When it comes to disposal, we only employ methods that have a direct positive impact on the environment. Modern equipment is used by our staff to provide soil enrichment programs on local farm fields. As a septic services company, we are committed to meeting Ministry of the Environment expectations