Thinking of Buying a Home or Cottage That Has a Septic System?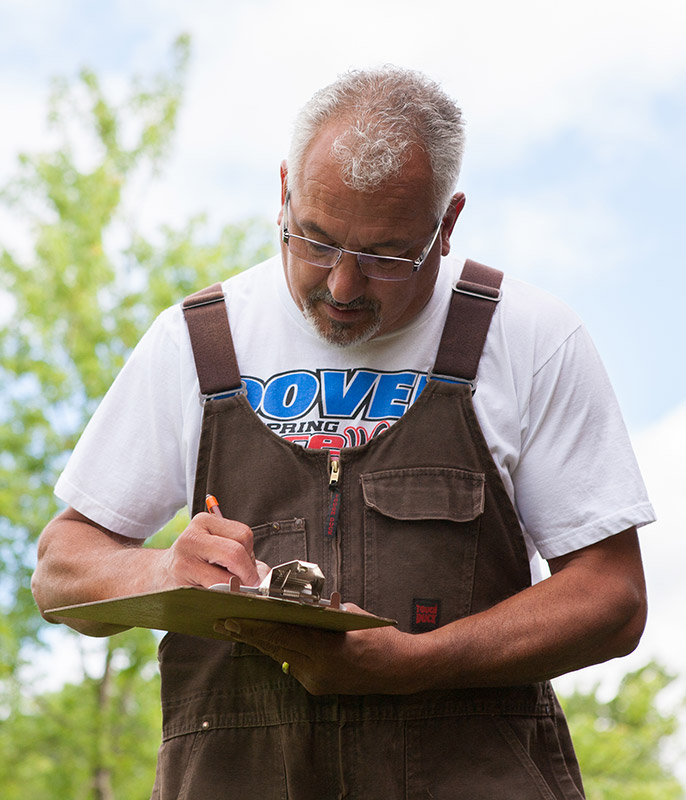 New potential buyers of a property with a septic system usually have many questions about septic inspections, pump outs, and septic maintenance. The following information will help home buyers ask the right questions about their septic system and fully understand what to expect.
How to Find Info About Your New Septic System
Potential buyers should gather as much info as possible that reflects the present condition of the septic system in question.
Ask for any drawings of the actual location (an "as-built drawing") of the existing septic system.
Ask for records about the maintenance of the system.
Has the septic tank been pumped at least every 3 to 5 years?
If a system contains a pump, how often has it been maintained?
If repairs have been made, when and to what extent?
Inspect the Area Around the Septic System
Walk over the area where the septic system is located and observe whether there is any evidence of a sewage overflow condition. If the area is completely saturated and odorous you should be very concerned. It most likely indicates an active failure.
Is the sewage disposal area located on a hill, which would have a tendency to collect run-off rainwater?
Is the lot flat? Is there a swamp near the leaching system?
Is the system virtually at the same elevation as nearby wetlands?
Are there steep slopes, which reduce the available area for leaching purposes?
Review the Property's File & History
Ask a building inspector or appointed sewage system inspector to review the file with you.
Does the existing system and/or lot meet the present health code requirements?
Ask for the records regarding maintenance of the system. Look for any orders, which required remedial action.
If you are contemplating an addition to the home or plan on renovating an unfinished basement, discuss the plans with the inspector and determine the procedures you would have to follow to accomplish your plans.
Ask about the general neighborhood, the frequency of repairs, ability to install proper size repair systems in the area, etc.
Contact us to schedule a septic inspection